Local Attractions
Chestnut Tree Barns is conveniently located for you to reach the local attractions.
Dunwich
Dunwich is known as the England's "Atlantis". During the great storms of 1286 and 1287 the Anglo-Saxon international port similar in size to 14th-century London fell into the sea. Constant corrosion has reduced the size of the village to what it is today. The old city still exists beneath the waves and some claim they can still hear the church bell tolling beneath the waves.

A fabulous place for walking both heathland and coastal. Refreshments.
Southwold
Southwold is a quintessentially English resort town. It boasts a working lighthouse, beach huts, award-winning pier, fabulous promenade, superb shopping, busy harbour, cliff top cannon and of course the beach. The town offers much of interest, but it is the sea and Southwold's links with it that make this a wonderful destination at any time of the year.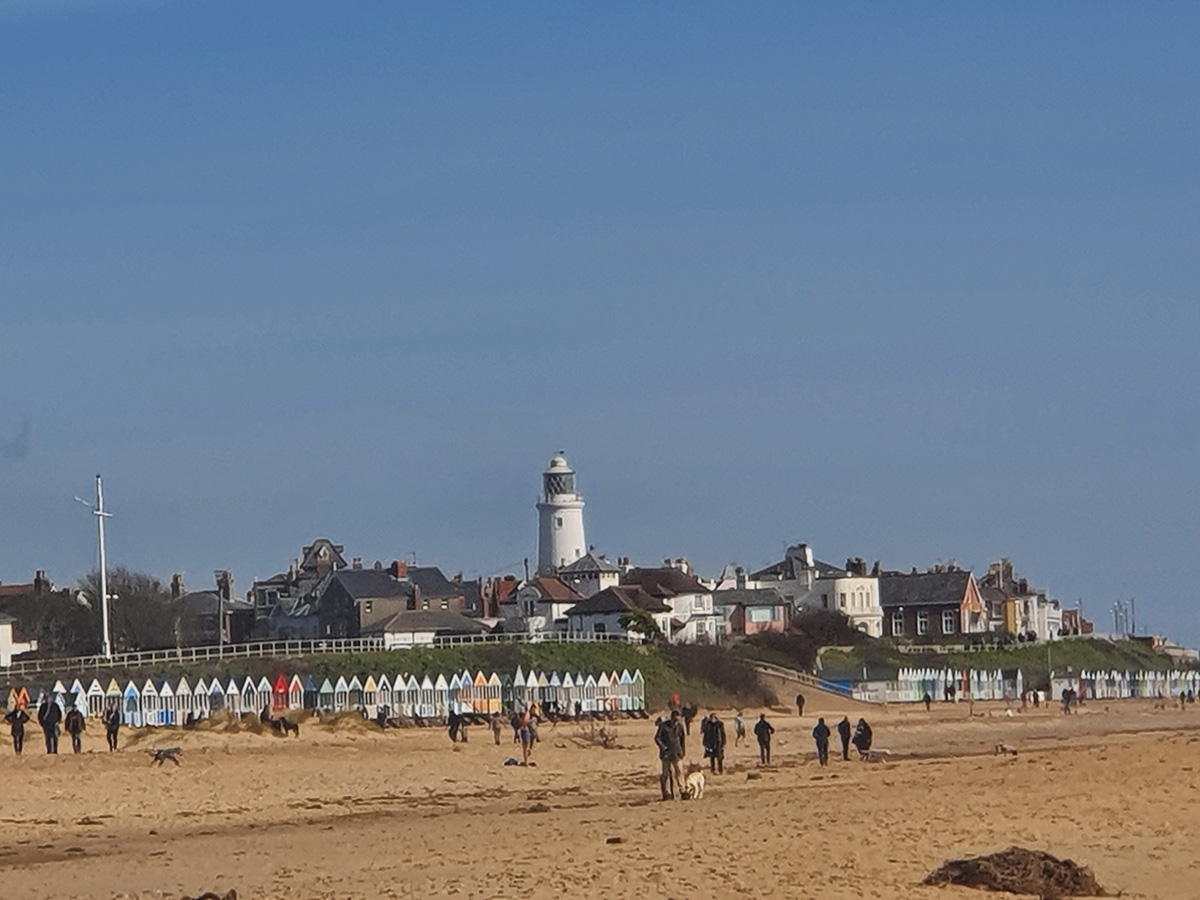 Minsmere
Minsmere Nature Reserve is located along the beautiful Suffolk Heritage Coast near Westleton and Saxmundham. The reserve is run by the Royal Society for the Protection of Birds (RSPB) and makes a wonderful day out for both young and old. Some picturesque nature trails lead you through a variety of habitats to bird watching hides, some of which are accessible to wheelchairs and pushchairs. A visitor centre with binocular hire and tearoom are all on site and there is a year-round events programme.
Aldeburgh
Aldeburgh is world-renowned thanks to its connection with Benjamin Britten, the founder of the Aldeburgh Festival, which takes place in June every year. Pastel-coloured 19th Century holiday villas line the promenade and to the east, the pebble beach with fisherman's huts selling the daily catch.

The High Street offers delightful opportunities for browsing - clothes boutiques, antiques and arts, an independent book shop and cinema plus a huge variety of culinary temptation, from the rightly-renowned fish and chips, to fine bistro dining, pizzas and, of course, seaside ice cream.
Framlingham
The ancient market town of Framlingham is nestled in the Suffolk countryside and is a firm favourite with visitors and locals alike.

Framlingham is the perfect town for a stroll, shop and glimpse of history – there's even a Town Trail marking all the primary sites of historic interest. Market Hill is the Town's centre and still hosts markets on Saturday and Tuesday offering great local produce together with trinkets and collectibles. There are excellent shops too, for gifts, food, fashions and antiques and mouth-watering selection of cafés, tea shops, pubs and restaurants.

You can't visit Framlingham without taking in its magnificent late 12th-century castle. It is surrounded by parkland and estates and was once at the centre of a vast network of power and influence. The castle is a great place for young and old to explore – a historic treat not to be missed.
Norfolk Broads
Norfolk is possibly most famous for the man-made Broads, a National Park with over 125 miles of navigable lock-free waterways set in beautiful countryside and studded with charming and picturesque towns and villages. The Broads National Park offers visitors an experience unlike any other, both on its rivers and lakes, and alongside them, on peaceful paths and cycle ways.
Norwich
Norwich is a wonderful fusion of the modern and historic, one complimenting the other. Like any great city its centre is easy to walk around and has a river at its heart. As well as being the most complete medieval city in the UK, it has a flourishing arts, music and cultural scene, superb independent as well as High Street shopping, lively restaurants, bars and nightlife and a heritage that is a delight to explore. It was also England's first UNESCO City of Literature – this is a city of stories!
Contact Us